Aareal Meter
Every year, it's back at the door: the unloved meter reading. For property managers and companies from the housing industry, the collection and processing of consumption data for water and electrcity means a considerable amount of work. Meter readings are often still recorded manually, forwarded to the energy suppliers and then retyped. This not only leads to high error rates, but also to numerous queries. Insufficient transparency also makes tracking and tracing difficult. pixolus has now developed a new mobile solution. The Aareal Bank Group as our partner is responsible for the commercial distribution: Aareal Meter optimises the tedious, error-prone reading process. It not only increases the efficiency of data reading, but also supports all parties involved in the actual work – thanks to high transparency and data quality.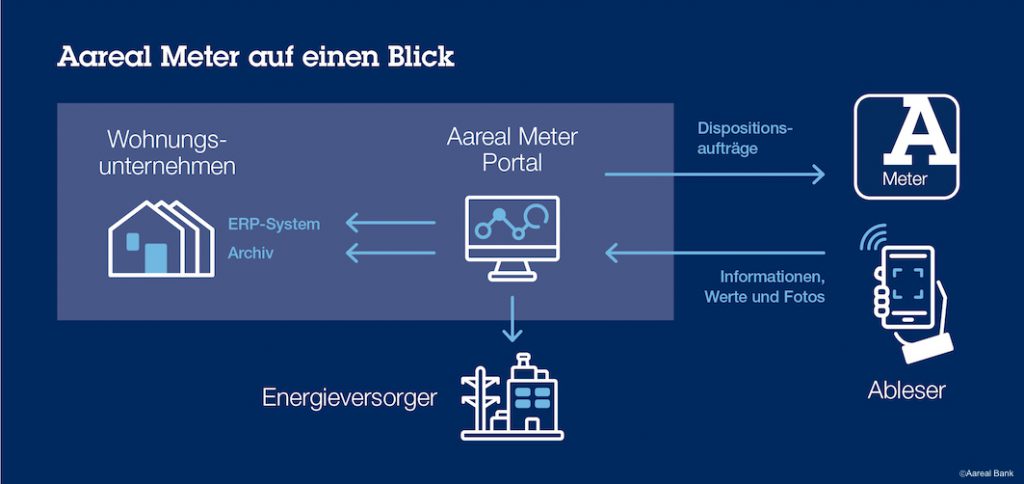 The smartphone turns into a scanner
Aareal Meter consists of an app for recording consumption values and a task portal for processing the data. The consumption values are photographed, scanned and automatically synchronised with the platform via smartphone. The cloud-based platform is used to schedule meter reading orders to the mobile devices of caretakers and meter-reading service providers as well as for managing property and meter data. Thanks to automatic synchronisation between the app and the portal, information about defective or newly installed meters, for example, is also sent directly from the residential unit to the dispatcher. The dispatcher also has a mobile view of the current processing status, so that queries and cases of doubt can be clarified quickly and easily.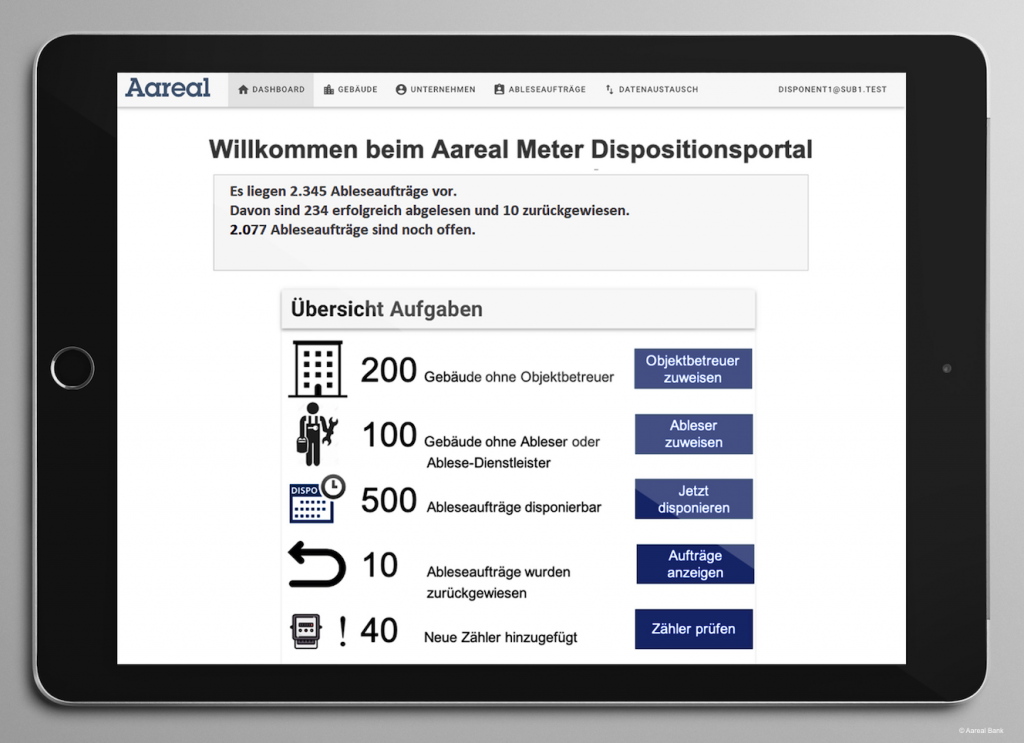 A new digital market standard
In only twelve months, Aareal Bank and pixolus have developed the idea into a market-ready product, which is already in use by some partners in the housing and energy industry. These partners are satisfied with the new digital solution, which focuses on high user-friendliness. Using the app is intuitive, data and processes can be controlled with a few clicks. In the dashboard of the order portal, dispatchers have an overview of the recorded data and processing status. Aareal Meter is thus establishing a new digital market standard in the metering sector, which connects players in the housing and energy industry and thus significantly increases efficiency and service for energy service providers, administrators, landlords and tenants.
For more information on Aareal Meter check out Aareal Meter website as well as the Aareal Meter press release.